The Gretsch G5260T Electromatic Jet Baritone guitar is an iconic guitar that provides comfort and precise sounds to guitar players.
The G5260T comes with a refreshed Bigsby, which captures the essential sound power and fidelity. This happens even at sub-sonic levels.
The Jet Baritone model comes to shake the status quo, equipped with dual Gretsch mini humbucker pickups.
The pickups used in this instrument are able to capture even the softest lows in the guitar scale. At the same time, these pickups can maintain their piano-like articulation and definition. It is really great to hear the sonic size and width at every level of gain.
Tone Shaping with the Gretsch G5260T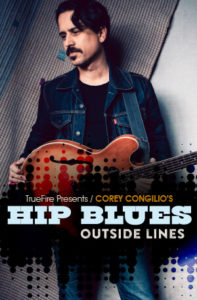 You can achieve simple tone-shaping with a three-position toggle switch. You can also use the master volume and master tone controls for this purpose.
The elongated 29-scale is able to support lower tunings, without any loss of string tension. But the strong bolt-on maple neck is topped with a comfortable 12 radius laurel fingerboard. This special fingerboard also features 22 medium jumbo frets.
Other premium features that you can find in this guitar include:
An anchored Adjusto-Matic bridge,
Bigsby B50 tailpiece,
pearloid Neo-Classic inlays, white binding with purfling and chrome hardware.
Also Read:
Best Electric Guitar Strings for 2022
2022 Guide for Best Guitar Under $ 1000 and $ 3000
Mooer E7: Polyphonic Guitar Synth Effects Pedal Review
Metronome Secrets for Guitar Players
General Features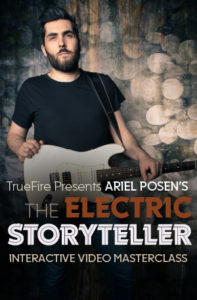 The guitar has a solid mahogany body that provides a clear tone that can be use in several styles.
It also comes with a bolt-on, beautiful maple neck. The neck of the radius is 12". This guitar also comes with a high quality laurel fingerboard. It has 22 frets (medium jumbo style).
The neck inlays are make on a pearloid, neo-classic thumbnail style that is easy to see and use.
Gretsch Hambuckers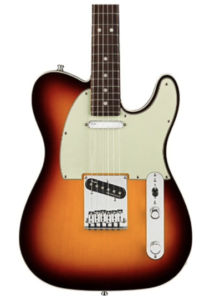 The electric signal is generate by a Gretsch proprietary mini humbucking pickups. This style of pickup delivers specially clean sounds.
The hambuckers are connected to a three-position toggle switch. The toggle system contains also the circuitry that determines the master volume. It also has master tone controls that are easy to reach.
The tailpiece used in this electric guitar also complements the sound of the ham buckers. The Bigsby B50 tailpiece is solid and provides great sustain that can be achieved using this instrument.
The tailpiece for this guitar is anchored to an "Adjusto-Matic" bridge, which is easy to control and adjust. You can find it in different colors, but the most common is silver chrome or black.
Summary of Main Features of the G5260T
Here is a summary of the main features that we discussed:
Solid mahogany body: the body is in a solid and easy to clean material. It seems to be very durable and easy to use.

Bolt-on maple neck: The maple neck offers excellent maneuverability, and it looks good.

12″-radius laurel fingerboard: this fingerboard allows you to move fast over the whole neck.

22 medium jumbo frets: standard fret work available in this model.

Pearloid Neo-Classic thumbnail inlays: they offer a nice touch, and are also very durable.

Dual Gretsch mini humbucking pickups: these pickups are high quality, with great output that can make you shine with a distinctive tone.

A case is not included.
Conclusion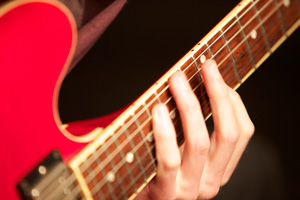 After careful evaluation, I figured out that this instrument is easy to use. It produces great sounds, and the projection of the clean guitar is amazing.
Given the quality of Gretsch guitar, this is exactly what I would expect from such a product. If you buy this guitar, I believe you'll also have great fun and several hours of playing time.